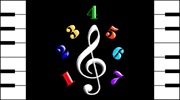 A recently published article in the Durango Herald reports "Faced with budget shortfalls, school districts in Florida, Kansas and Arizona have all but eliminated their music programs, and in California, the percentage of kids with access to music education has declined more than 50 percent since 2003."

According to Students First website "In the growing global marketplace, students will need to excel in both math and science to compete internationally as engineers, scientists, physicians, and creative entrepreneurs. Yet, in an assessment by the Organization for Economic Cooperation and Development, 15-year-olds in the U.S. placed 25th out of 30 countries in math performance and 21st in science performance.

The literacy rates among fourth grade students in America are sobering. In a recent report by the Annie E. Casey Foundation, one out of three students scored "below basic" on the 2009 National Assessment of Education Progress (NAEP) Reading Test. Among these low performing students, 49 percent come from low-income families. Even more alarming is the fact that more than 67 percent of all US fourth graders scored "below proficient," meaning they are not reading at grade level.

In April 2009, Education Week reported that average math and reading scores for 17-year-olds in the National Assessment of Educational Progress (NAEP) tests have remained stagnant since the 1970s. And according to The Journal, fourth- and eighth-grade reading scores "have barely budged since 1992," despite policy and investment focused on improving overall student achievement.

The Numeric Language of Music changed a lot more than alternating the order in which previously known musical information is presented. Ms. Carlson has pioneered the future knowledge of music by defining music as a mathematical language. Using the keyboard as a vehicle to teach mathematic algorithms, cognitive and remedial capacities of the brain rapidly accelerate.

The Numeric Language of Music, protected by US Patent, presents a system of conveying musical information which has demonstrated rapid substantial increase of children's mental abilities. Rapid acceleration in student academic achievement, specifically in reading and math scores, have been documented as a direct result of the study of the Numeric Language of Music program.

Patty Carlson's Numeric Language of Music program which utilizes the keyboard as a vehicle to teach mathematical algorithms offers an economic solution to rapidly increase the mental abilities of all children.


Listen to a candid report of unprecedented acceleration in student math scores directly associated with the study of Patty Carlson's program.